China set to ratify extradition treaty with Turkey, Chinese legislator says
Deal signed in 2017 but yet to receive parliamentary approval is seen by Beijing as central to its counterterrorism efforts, expert says
China's foreign affairs vice-minister has lashed out at East Turkestan Islamic Movement, which Beijing blames for violent attacks in Xinjiang and elsewhere
Zhang Yesui's report on the progress of China's extradition treaty with Turkey suggests Beijing will soon ratify it. Photo: Simon Song
China is set to ratify an extradition treaty with
, home to one of the largest Uygur diasporas, in a move experts say is focused on counterterrorism cooperation.
Zhang Yesui, chairman of the Foreign Affairs Committee of the
, reported on the progress of discussions on Wednesday at the ongoing session of the lawmaking body, which ends on Saturday.
The treaty has yet to be ratified by either side, but past practice suggests China will do so within days of Zhang's report.
Li Wei, a counterterrorism expert at the China Institute of Contemporary International Relations in Beijing, said: "Counterterrorism will be an important part of the treaty, as both countries have faced threats from terrorism for a long time."
But it was unlikely the agreement would include clauses that singled out any specific organisation or group of people, he said.
Beijing has faced widespread criticism of its policies in
where it has used mass internment camps to contain Uygurs it accuses of being a terrorist threat.
Such was the opposition in Europe that some leaders said the European Union should not sign an
investment deal 
with China until Beijing compromised on issues related to its use of forced labour in Xinjiang.
Both China and the UN Security Council regard the ETIM as a terrorist group, though Donald Trump's outgoing administration in the
.
China hits back at UK claims of forced sterilisations and other human rights abuses against Uygurs
Luo told a seminar attended by officials and security experts from about a dozen countries that the ETIM was a "core concern" in China's counterterrorism efforts.
A senior official from Xinjiang's regional government last week hailed Beijing's success in stamping out violence in the far western region, saying there had been no terrorist attacks in the past four years.
European Parliament resolution would sanction Xinjiang officials
17 Dec 2020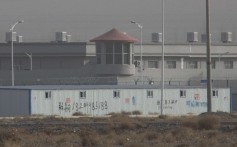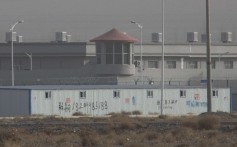 The extradition treaty was signed during Turkish Prime Minister Recep Erdogan's visit to Beijing in 2017, at which time
spoke of China's interest in deepening counterterrorism cooperation with Turkey.
China's foreign minister, Wang Yi, reiterated that willingness in a recent telephone call with his Turkish counterpart, Mevlut Cavusoglu. He also praised Ankara's decision to buy
, as Turkey leaned further towards Beijing amid souring ties with Moscow and Washington.
Selcuk Colakoglu, director of the Turkish Centre for Asia-Pacific Studies in Ankara, said Turkey's coalition government was likely to face "a huge reaction" from both opposition parties and its own supporters if it went ahead with ratifying the extradition bill in parliament.
"During the recent Karabakh War between Azerbaijan and Armenia, the Turkish people delivered a huge show of support for Azerbaijan for the sake of Turkic solidarity, and the AKP-MHP government also enjoyed this public support for its backing of Baku," he said.
US bill banning Xinjiang imports over forced labour concerns fails to become law
24 Dec 2020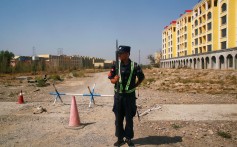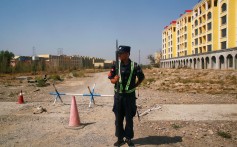 "The government could face huge pressure from the Turkish public with the accusation of 'sacrificing the fellow Uygurs', if it tries to approve the bill in the parliament."
Reports that Ankara deported exiled Uygurs, some via Tajikistan, to China both this year and last caused an uproar among the Turkish public, Colakoglu said.